PAREXEL's Regulatory Medical Writing Services works closely with our clients around the world to develop and launch new medicines and treatments that improve healthcare for millions of patients. We're one of the largest providers of medical writing services worldwide, and have managed thousands of writing projects in more than 29 countries across North and South America, Europe, Asia, and Africa. As a result of continued customer satisfaction and business growth, this global team is expanding and offers many opportunities for career development.
In this role, you'll prepare clinical documents for comprehensive clinical trials and programs. Using compliant PAREXEL and sponsor formats, styles and management systems, you'll manage clinical document deliverables such as model informed consent forms, clinical study reports, pharmacovigilance documents and more. Our Medical Writers also participate in ongoing professional development programs to maintain current knowledge in the various areas.
Success Profile
What makes a successful Medical Writer at PAREXEL? Check out the top traits we're looking for and see if you have the right mix.
Detail Oriented

10

Deadline Oriented

10

Communicator

10

Consistent

10

Organized

10

Collaborator

9

Independent

9

Technology Savy

8

Versatile

7

Insightful

7
"I am part of a great team! My colleagues at PAREXEL are a pleasure to work with, are
knowledgeable, experienced, caring and always ready to help!"

Anne-Christin Friedrich - Senior Medical Writer

"I really enjoy learning about the vast areas of clinical writing. Everyone is very professional,
knowledgeable, and it is easy to communicate with other staff."

Christine Simmons, Medical Writer II

"PAREXEL makes it easy to communicate and interact with each other, which allows
me access to expertise and knowledge beyond my own."

Kristy Haslerud, Associate Manager

"Since the day I started, I have learnt something new from people on my team: it can be something associated with medical writing, the latest technology, or a tool that enhances/ aides writing."

Erangi Tennakoon, Medical Writer II
Trending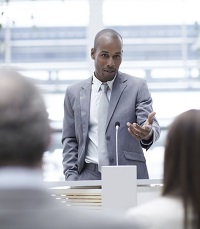 Medical Writing Career Webinar
Learn about our international medical writing services group
Learn More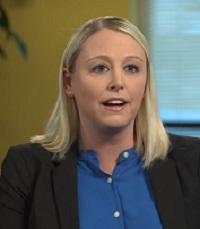 Employee Voices
See how we grow together
Learn More
Rewards
Global Impact

We are one truly global team working together to propel each client´s journey ahead faster.

Work-life Balance

We value work-life balance. We try and keep regular hours and an emphasis on life outside the office.

Career Development

Opportunity to learn and grow through a performance and development goal-setting program.

Home based

Love where you work, and work where you love.

Variety

Opportunity to work on a wide range of therapeutic areas, document types and clinical projects.
Responsibilities
• Gather, review, analyze, and evaluate pertinent resources to prepare, develop, and finalize clinical documents for submission to regulatory authorities. including but not limited to: briefing documents, investigator brochures, study protocols, model informed consents, interim and final clinical study reports, common technical document (CTD) clinical overviews and summaries, safety update/aggregate reports, and integrated summaries of safety and efficacy.
• Revise document drafts based on the review comments from team members to ensure inclusion of all relevant input.
• Follow required standard operating procedures (SOPs), templates, guidelines, regulations, client instructions and other processes, as applicable.
• Ensure that all work is complete and of high quality prior to team distribution or shipment to client.
• Provide medical editing review of draft and final documents prepared by other writers before internal or external distribution. This includes both copyediting and content review.
• Act in the capacity of project manager/lead for medical writing projects, which may entail serving as the primary client contact, negotiating deliverable timelines, and resolving project-related issues. Project management of contractual and financial aspects may only be performed with the guidance of medical writing management.
• Serve as the Medical Writing representative on assigned project teams and demonstrate document leadership: communicate content requirements, coordinate and conduct interdepartmental team review of draft and final documents, schedule and lead/facilitate authoring team meetings to agree on expectations, evaluate progress on tasks, identify issues and facilitate resolutions, manage/drive the timeline, and advance document development to approval, according to PAREXEL or client guidelines/SOPs. Distribute final documents to project team and client.
• Identify any potential project challenges to departmental line management and project leader, including changes in project plan, timeline or out of scope requests, and suggest possible resolution options.
• Attend or lead project team meetings as required. Mediate conflict or disagreement, as well as timeline delays, among team members by negotiating, compromising, and facilitating open exchange of ideas and opinions to come to a consensus.
• Assist in the training/mentoring of new staff as well as less experienced departmental members.
• Comply with departmental procedures and requirements, such as completion of project assignment and workload trackers on the applicable software platform.
Qualifications
• Bachelor's degree or above in Life Sciences/Health Related Sciences or equivalent.
• Excellent interpersonal, verbal, and written communication skills.
• Extensive clinical/scientific writing skills.
• Scientific background essential; writing experience includes multiple clinical documents: study reports, study protocols, or CTD documents or similar.
• Ability to consistently produce documents of high quality.
• Demonstrates attention to details and proactivity.
• Ability to understand all necessary steps in a project, plan ahead, and identify critical paths.
• A flexible attitude with respect to work assignments and new learning; readily adapts to changes.
• Ability to efficiently manage time spent on tasks and proactively identify deficiency. Manage multiple and varied tasks with enthusiasm and prioritize workload with attention to detail, e.g., organizational skills.
• Competent working in a matrix environment and values the importance of teamwork. Possesses team leadership skills and cross-cultural sensitivity.
• Ability to negotiate on behalf of medical writing to ensure resources, timelines and expectations are aligned.
• Gains trust and establish a connection with the client beyond one's project, to gain repeat business and/or to widen existing scope and services.
• Provides departmental expertise and perspectives to promote prospective business opportunities; provide PAREXEL colleagues with pertinent information to formalize a sound business strategy.
• Advanced word processing skills, including MS Office (expertise in Word); software and systems knowledge or ability to learn and adapt to various IT systems: document management systems, collaborative authoring (e.g., SharePoint), and file conversion and databases (Excel).
• Fluent in written and spoken English with appropriate attention to phraseology, grammar, and punctuation.
Recently Viewed Jobs
You have not recently viewed any jobs
View all jobs