PAREXEL's Regulatory Medical Writing Services works closely with our clients around the world to develop and launch new medicines and treatments that improve healthcare for millions of patients. We're one of the largest providers of medical writing services worldwide, and have managed thousands of writing projects in more than 29 countries across North and South America, Europe, Asia, and Africa. As a result of continued customer satisfaction and business growth, this global team is expanding and offers many opportunities for career development.
In this role, you'll prepare clinical documents for comprehensive clinical trials and programs. Using compliant PAREXEL and sponsor formats, styles and management systems, you'll manage clinical document deliverables such as model informed consent forms, clinical study reports, pharmacovigilance documents and more. Our Medical Writers also participate in ongoing professional development programs to maintain current knowledge in the various areas.
Success Profile
What makes a successful Medical Writer at PAREXEL? Check out the top traits we're looking for and see if you have the right mix.
Detail Oriented

10

Deadline Oriented

10

Communicator

10

Consistent

10

Organized

10

Collaborator

9

Independent

9

Technology Savy

8

Versatile

7

Insightful

7
"I am part of a great team! My colleagues at PAREXEL are a pleasure to work with, are
knowledgeable, experienced, caring and always ready to help!"

Anne-Christin Friedrich - Senior Medical Writer

"I really enjoy learning about the vast areas of clinical writing. Everyone is very professional,
knowledgeable, and it is easy to communicate with other staff."

Christine Simmons, Medical Writer II

"PAREXEL makes it easy to communicate and interact with each other, which allows
me access to expertise and knowledge beyond my own."

Kristy Haslerud, Associate Manager

"Since the day I started, I have learnt something new from people on my team: it can be something associated with medical writing, the latest technology, or a tool that enhances/ aides writing."

Erangi Tennakoon, Medical Writer II
Trending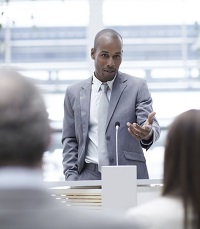 Medical Writing Career Webinar
Learn about our international medical writing services group
Learn More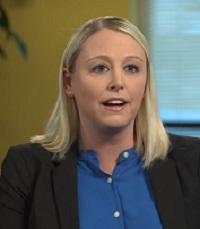 Employee Voices
See how we grow together
Learn More
Rewards
Global Impact

We are one truly global team working together to propel each client´s journey ahead faster.

Work-life Balance

We value work-life balance. We try and keep regular hours and an emphasis on life outside the office.

Career Development

Opportunity to learn and grow through a performance and development goal-setting program.

Home based

Love where you work, and work where you love.

Variety

Opportunity to work on a wide range of therapeutic areas, document types and clinical projects.
Responsibilities
The Principal Medical Writer will research, create, and edit all documents associated with clinical research. The Principal Medical Writer may operate as the project lead writer/submission coordinator and primary client contact to manage contributions of multiple writers working on related documents. The Principal Medical Writer also facilitates process improvement and technical mentoring/training and supports Medical Writing Services management during the sales process by providing client liaison and proposals input.

Gather, review, analyze, and evaluate pertinent resources to prepare, develop, and finalize key clinical documents for submission to regulatory authorities, without the need for any supervision or additional formal on-the-job training. Train self and provide guidance to others to prepare any type of medical writing deliverable.

Ensure that all work is complete and of high quality prior to team distribution or shipment to client.

Operate as the project lead writer/submission coordinator and primary client contact to manage contributions of multiple writers working on related documents. Manage scope of work, timeline and project goals, technical information, and input from clients throughout the project.

Contribute expertise as a document/cross-document specialist and content historian to analyze proposed program, studies, and related documents to deliver information required by the target audiences.

Build and maintain collaborative relationships with teams/clients, leading to increased performance and a sense of inclusion.

Cultivate efficient, productive, and professional working relationships to promote client satisfaction and confidence.

Provide support as appropriate to Business Development/Client Solutions and Medical Writing Services management in their efforts to win new business. Identify and solicit new business leads for Medical Writing Services, attend business development meetings, and prepare and make sales presentations to clients, if called upon.

Provide strategic and project planning intelligence to Medical Writing Services management for medical writing activities in the proposal generation process, including assessment of scope of services to be provided to a client with respect to medical writing tasks. May attend proposal development meetings if requested by Medical Writing Services management.
Qualifications
Graduate or post graduate in life sciences. Broad experience in preparation of all types of clinical regulatory documentation, including phase III studies. Experience in management of complex medical writing projects.
Recently Viewed Jobs
You have not recently viewed any jobs
View all jobs