Meet Vivek Tamrakar: Senior Manager, Statistical Programming FSP (India)
"In my current role, I do a lot of hands-on programming, providing oversight support to the projects and complete technical support to the team of programmers for which strong technical and mentoring skills are very much necessary."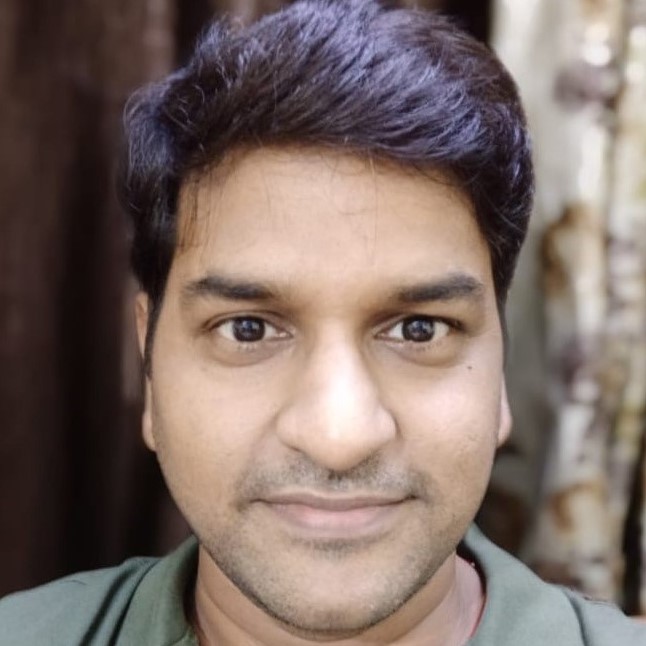 Vivek Tamrakar, Senior Manager, within the Statistical Programming Functional Service Provider (FSP) team, tells us how he supports our client's processes and standards in programming from study start-up to final close-out. Vivek is very hands-on with programming, and provides technical support and mentoring to his team of programmers.
Please introduce yourself and your role at Parexel.
My name is Vivek Tamrakar, and I am working as a Senior Manager, Statistical Programming FSP. I have 14+ years of experience in statistical programming with CROs and a variety of service-based companies. I studied for my MSc. in Information Technology in 2007 from Awadhesh Pratap Singh University, Rewa, Madhya Pradesh, India, and Base SAS certification in 2009.


Can you tell me what a typical day at your job looks like? What are your core responsibilities?
I start my day by checking my emails and schedule for the day and lead a team that provides statistical programming support in clinical trials by writing programs to create statistical summary tables, listings, and graphs. We work together to write programs to create analysis-ready datasets based on client standards following CDISC standards, and provide quality oversight support to projects/studies, ensuring I follow client standards and processes. I also write programs to perform quality checks before delivery to clients, meet milestones, and provide technical and functional support to the team.

Once finalized, these summary tables, listings, and graphs are included in Clinical Summary Reports submissions to the different health authorities such as the FDA. We also work with data management teams to ensure data quality and work with biostatisticians to make sure the data is analyzed and reported as per protocol and the analysis plan.

As a manager, I connect with my team members frequently and have regular 1-to-1 connections with my manager to discuss any requirements, challenges, or updates from my team. Having personal and regular interaction with your team members is so important for colleague morale and productivity.


When did you join Parexel, and why did you choose Parexel above our competitors?
I joined Parexel in January 2019 as a Manager and in the past also worked at Parexel between 2010 and 2013 as Statistical Programmer. My previous experience with Parexel was amazing because I learned to work independently with data operation leads and gained confidence. I also learned to mentor the new joiners at that early stage of my career in Parexel due to the open work culture, brilliant support, and opportunities from seniors and the leadership team. After leaving Parexel to relocate to Mumbai, I continued to follow Parexel on social and professional networks. When Parexel started offering statistical programming services from Mumbai I decided to join again!

Joining the Parexel Mumbai office as a Manager in January 2019 gave me a new opportunity to lead a team of over 18 members, which further enhanced my leadership skills. I have also had the opportunity to interview and coach new joiners. This has allowed me to build a highly skilled team of programmers and train new study lead programmers, etc. I contribute to project management work and work directly with clients to implement and enhance the standards and new processes as part of different initiatives.


What traits and/or skills are needed to be successful in your role?
In my current role, I do a lot of hands-on programming, providing oversight support to the projects and providing complete technical support to the team of programmers for which strong technical and mentoring skills are very much necessary. I also undertake regularly scheduled appraisals and work with the team for their personal and professional development. To do this effectively I employ good communication skills, strong interpersonal skills, problem-solving, and people management skills.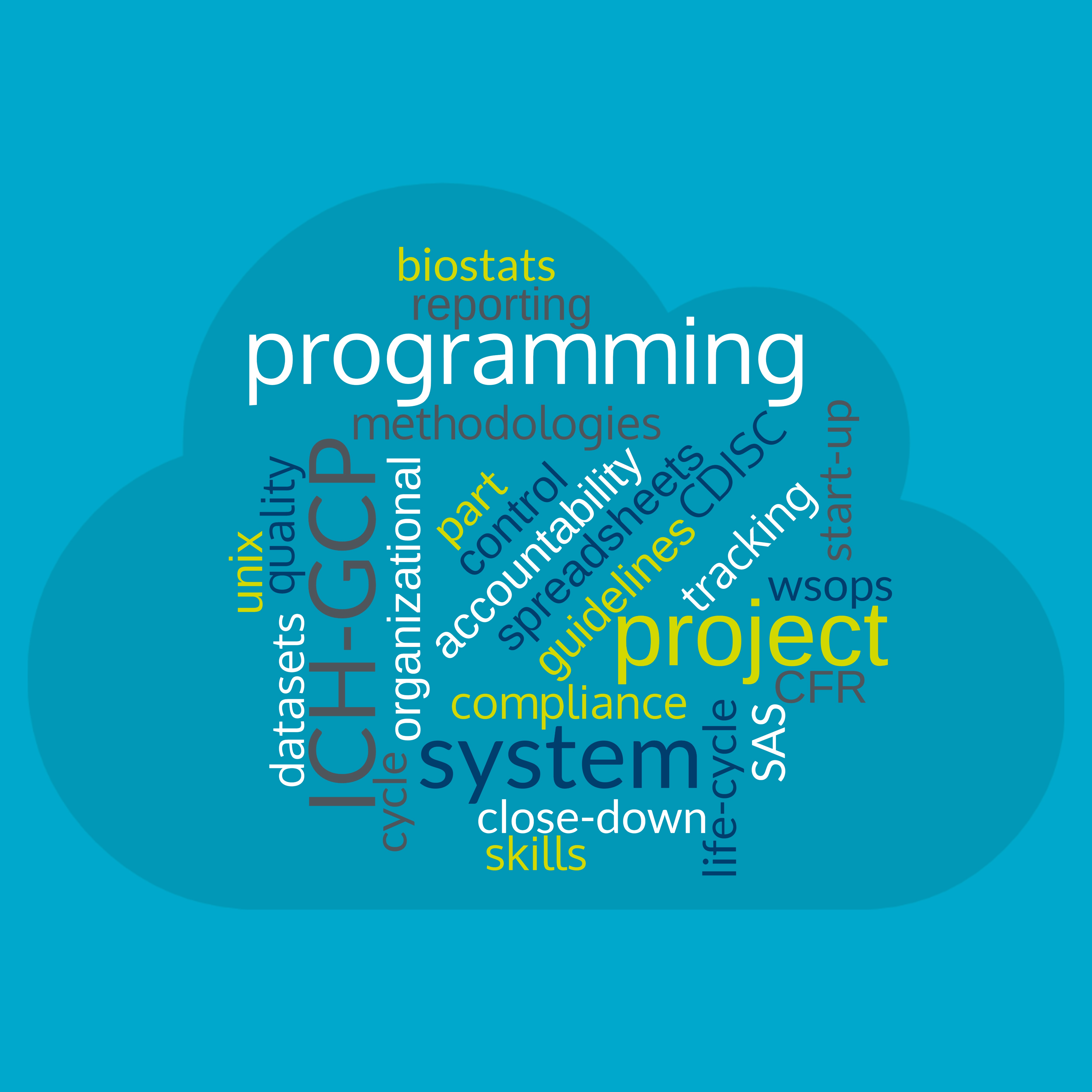 What would you like people to know about your job or department?
We completely follow the client's processes and standards in programming where we need to work from study start-up and cover all intermediate programming deliverables through to final close-out, while also continually monitoring the progress of programming tasks and ensuring the quality of deliverables.


What is it about your position as a Senior Manager for Statistical Programming that challenges you most?
The expectation of my role is to guide and work with study lead programmers, providing end-to-end support to the study. Also continually monitoring the progress of programming tasks and ensuring timeliness and met and ensuring there is a high quality of deliverables. The study lead programmer role of the client is a key role to provide complete programming support to the clinical trials who must ensure that the project milestones and quality is met as per agreed expectations. Being the functional line manager working closely with the study lead programmers I need to understand the study design and data collection in great detail to be able to provide the best support I can to the project. So, it is more of a technical role than just a functional role.


What excites you most about the work you do?
I take pride in seeing my team members grow in their roles and get stronger technically and professionally. I am very enthusiastic about new tools and technologies, and I love to program and support projects in all aspects. I enjoy being part of a local and global team environment, as well as the drug development life cycle. It is very rewarding to see a drug that I have worked on becoming available on the market.


How would you describe what it's like working with your colleagues?
While I mostly worked on my own projects at work, discussing our challenges with other leads/managers that we are facing with our projects and helping them with those issues is always a pleasant experience and it helps us to do better and work effectively. It also helps in resolving the issue as soon as possible and bringing the right questions to the client. Whenever one of us is stuck on something, there's always someone to offer some help. For example, I'm always eager to help my colleagues with any client processes, tools, and process-related questions because I have a lot of experience with it. Working in a team environment is a great opportunity to learn from others from different backgrounds.
How has Parexel supported your career development?
In addition to my regular work, I also work closely with my manager to support account-level initiatives, providing insights to other teams as a process Subject Matter Expert. I also get frequent opportunities to interact with senior leadership which helps me understand their roles and responsibilities. There are many internal learning programs to develop technical and professional skills which are very helpful to grow in my career path.


What do you enjoy when you're not at work?
I love spending time with my family and watching comedy, animated and horror movies, and crime/thriller web series. My kid also enjoys watching horror movies with us 😊 - it's an interest we all participate in! I love to drive with my family to nearby places in Mumbai and the suburbs; it's great to see many exciting places in my locality.


What habit, behavior, or belief have you recently acquired? Why is it now in your life?
Due to the COVID-19 pandemic, most of us have been working from home for the past last two years. Initially, it was a bit challenging as we were adjusting and learning. In such a situation, the latest technology helped us a lot, like Microsoft Teams. This helped a lot in restoring quick and easy connectivity with colleagues, it was great to have some form of face-to-face meetings, even if through your laptop.

I believe people are more comfortable working from home now as they can spend more time with family and have a better work-life balance. However, I also believe that going to the office is very important, as it helps us develop professional, technical, and interpersonal skills which are necessary to grow and progress our careers.
Tell me three beliefs that you think would change the world for the better?
Learn from others what not to do, instead of giving advice on how they can improve.
Always respect everyone, irrespective of their caste, creed, and religion.
Spend more time with your family than you do pursuing any unnecessary things.


Do you want to work with Vivek and his colleagues? Look for available opportunities here.

Did you enjoy Vivek's story? If so, share it with your networks via the below links.