Meet Bob Jia: Biostatistician II (FSP)
"
Everyone within the team is so kind and accessible all of the time. They are willing to provide help and guidance whenever difficulty is met.

"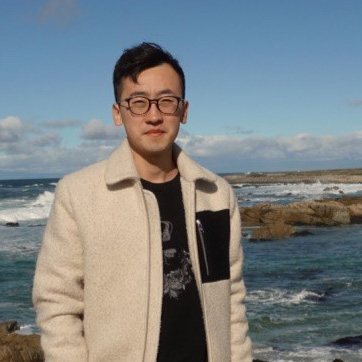 Bob Jia shares about his roles as a Biostatistician II within Parexel FSP, his direct involvement with the client's team and goals, and what is needed to be successful in his role. His reasons to join Parexel FSP lie in recognition, collaboration, and a work culture that fascinates him. Read what most people don't know about him, what new interest he has recently acquired, and what he likes to do when not working.
Please introduce yourself and your role.
My name is Bob Jia, and I am working as a Biostatistician II within Parexel's Functional Service Provider (FSP) team and this means I am highly involved in the client's clinical study team (CST) that manages clinical trials throughout the drug development life cycle.
Specifically, the role provides statistical services including analysis, interpretation, design, and reporting or communication of data evidence for research and development of drugs within the pharmaceutical company I am involved with. I will ensure the application of appropriate statistical methods and the generation of accurate and reproducible results working independently and provide concise, well-organized, and error-free SAS programs and statistical reporting deliverables.
What does a day as a Biostatistician look like at Parexel

FSP

? What are your core responsibilities?
I am located in Boston, the U.S., and my typical working hours are from 8:30 am – 5:30 pm. As a biostatistician, I am working with global stakeholders. I conduct statistical analysis to generate deliverables for clients. I work as a qualified biostatistician with ample industry knowledge to draft all kinds of clinical trial-related documents and to use programming software to analyze data insightfully. I play an important role within the team and successfully provide statistical analysis and service with quantity and quality ensured deliverables. And the output helps the development of drugs.
When did you join, and why did you choose Parexel

FSP

above our competitors?
I joined the company in March 2020. I choose Parexel FSP because the management team provides me with great recognition and I feel excited to work with talented people. I get a chance to work with a great global team. In addition, Parexel FSP's positive work culture and collaborative core values fascinate me.
What traits and/or skills are needed to be successful in your role?
Being proactive and being brave enough to ask questions when I'm not sure, will never be wrong. Due to the nature of the job, everything is closely following the SOP standards to minimize the risks and errors.
What about your position is challenging you the most?
Communication. Due to the factor that the position needs to work with other teams/companies from all over the world, the most challenging thing is the time zone differences. Everything shall be planned ahead of schedule. Also being flexible to adjust plans is crucial whenever an urgent request is coming.
What excites you most about the work you do?
There is no storytelling in this position. Everything I am working on is based on facts and every effort I made is to facilitate the progress of clinical trials. The number of subjects comes from real patients, and I am responsible and respectful for any analyses I undertake.
How would you describe what it's like working with your colleagues?
It's pure joy. Everyone within the team is so kind and accessible all the time. They are willing to provide help and guidance whenever difficulty is met. Even if they don't know it, they reach out to someone else and get back to you. I learn by working with them.
How has Parexel supported your career development?
I joined the company right after I graduated from Yale University with an M.S. in Biostatistics. It shed a light on my career as I not only learned how to be an effective biostatistician and understand the drug developing industry better by handling clinical trials in different phases but also learned important soft skills such as effective communication with stakeholders and good time management skills by completing the study projects. The company gives me a great latitude to gain exposure to exciting things.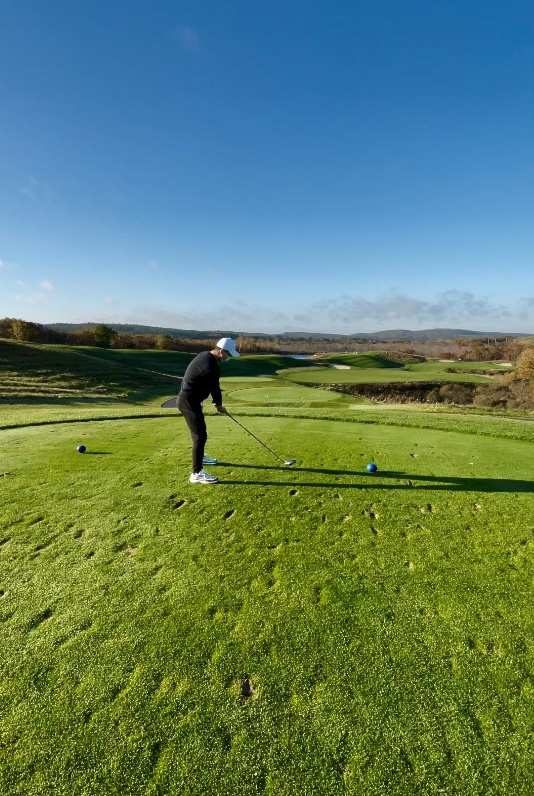 What do you enjoy when you're not at work?
Golf, swimming, and reading books.
Tell me something most people don't know about you.
I have been to all the Disney Parks around the world (6 in total).
What habit or behavior or belief have you recently acquired? Why is it now in your life?
Due to the pandemic, I learned cooking at home (especially steaks). It means a lot to me as I feel I am making "unprecedented" progress on it. The effort turns out to be delicious food in return.
Do you want to work with Bob and his colleagues? Look for the latest opportunities here, you can select Biostatistics in the categories.
Also, did you enjoy Bob's story? If so share it with your networks via the links below.