Meet Ira Mills, PhD: Senior Scientific Specialist (United States)
"It is a very exciting time in MedCom and working at Parexel allows one to uniquely benefit from all the company-wide capabilities!"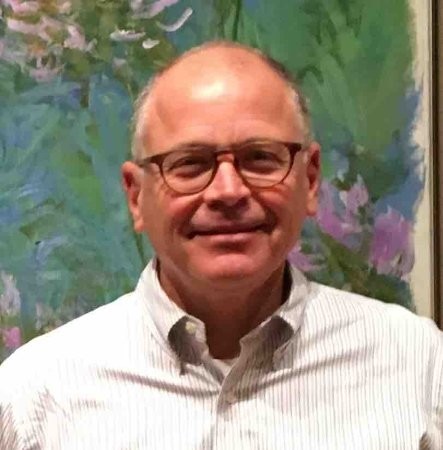 Ira Mills, PhD, PhD shares about his current role as a scientific specialist, why he returned to Parexel, and ultimately how he keeps the patient first.
Please introduce yourself and your role at Parexel.
Hi, I'm Ira and I am a Senior Scientific Specialist at Parexel. I live in Connecticutt, but my position allows me to technically be anywhere as I am decentralized out of the Hackensack office.
When did you first join Parexel and what was your role at the time?
I joined Parexel in October 2011 as a Scientific Specialist. I left Parexel in 2018 for a short stint but found myself returning in September 2020.
Why did you make the decision to return to Parexel?
I missed the strong working and personal collaboration with my scientific and account team, colleagues, and broad institutional support. Parexel not only cares deeply about patients but also about its employees.
What is different at Parexel now compared to when you first were here?
MedCom has so many offerings beyond the focus on publications and meetings when I first joined! These include strong commitments to communication strategy, creative design, digital solutions, global study engagement including patient communications, payer communications, and a broad array of trainings. I am a senior scientific member on my team, and still learning every day!
What would you tell other colleagues who may be considering returning to Parexel?
I would strongly encourage others to consider returning to Parexel! It is a very exciting time in MedCom and working at Parexel allows one to uniquely benefit from all the company-wide capabilities!
What are your job responsibilities and daily tasks in your current role?
I am senior therapy area and content expert, focused mostly on oncology. My daily tasks involve developing high-quality scientific content in supporting our clients in collaboration with study investigators.
What is your favorite thing about your job?
From my background as an academic research scientist with independently funded research programs at both Brown and Yale, I enjoy supporting our clients in translating clinical trial data in the development of clinically impactful publications.
What is one way you put Patients First in your everyday work?
Thanks to support from Parexel, I co-authored a presentation at ISMPP (International Society for Medical Publication Professionals) with my cousin Ide on her experience with stage IV ALK+ non-small cell lung cancer in 2017. She passed away 2 weeks before our planned joint presentation, but I had the honor of presenting in her memory. I remember Ide in putting "Patients First" every day.
What do you do for fun outside of work?
I love to run; I have recently ran a 5-miler Turkey Trot with family this past Thanksgiving Day. We have a 1.5-year-old Golden Retriever puppy, Homer, who is a source of constant joy.


Did you enjoy learning about Ira's story? Check out more of Parexel employees here.

Interested in Parexel's various departments, core values, and more? Learn more here.