Meet Ben DavidsonStitt: Senior Regulatory Affairs Consultant
"I joined the company in November 2015 and what drew me here was the flexibility in working from home. I have recently relocated to a more remote area and having the decentralized role was key in helping me make the choice."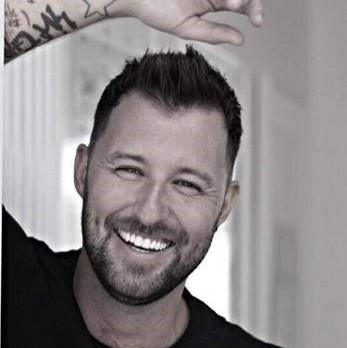 Ben DavidsonStitt offers insights into working as a Senior Regulatory Affairs Consultant . Ben talks about what it is like working with his fellow colleagues, what challenges him in his role, and how inclusive Parexel is to those who identify as part of the LGBTQ+ community.
Please introduce yourself and your role at Parexel.
Hey, my name is Ben Davidson Stitt. I am a Senior Regulatory Affairs Consultant within the Shared Services GPL Team.I currently work as a Project Leader and Portfolio Director on projects and partnerships. Prior to this role I worked in Training and Compliance team here at Parexel running workshops for new starter Project Leaders and travelled to the US and Europe to imitate these. I also worked for 11 years at Pfizer in Submission Management heading up the European team in Veterinary Medicine.


What does a day in your job look like?
A typical day has me in client calls managing the workload and any issues. I have a global partnership with teams in China, Japan, Russia, India, the US and the UK so flexibility on time zones is key to running a smooth day to day workload. I also negotiate new work and bid defense calls. Always looking to grow the partnerships to there full potential and give the client and our teams the very best quality of services we can.


When did you join Parexel, and why did you choose Parexel above our competitors?
I joined the company in November 2015 and what drew me here was the flexibility in working from home. I have recently relocated to a more remote area and having the decentralized role was key in helping me make the choice.


What traits and/or skills needed to be successful in your role?
Confidence and open communication styles are key to my role being successful, you need to be able to keep the client happy and up to date on any issues or changes. Ensuring the information is clear and concise makes the role much easier to manage.


What is it about your position that challenges you most?
I think the biggest challenge is maintaining the high-quality work and not compromising to meet targets. We strive to give the best with the resources available. Managing budgets is always a delicate and tricky part of the role for sure.


How would you describe what it's like to work at Parexel?
I think for me, working here has been a really positive career move. It is inclusive and supportive and there are always ways to improve and grow. I have a very supportive line manager who helps with this. It's made my role very enjoyable.


What excites you most about the work you do?
I love to see the new pipelines of companies and seeing these go through the stages to get to market always excites me. The positive impact on the world from the work we do is so fulfilling. I always smile in a chemist seeing some of the companies we support.


How would you describe what it's like working with your colleagues?
I am part of a great team, and have really enjoyed the change over to Teams and literally seeing people on web cam calls now makes the relationships grow even more. Meeting people from all over the world is definitely a highlight.


How has Parexel supported your career development?
My line manager is great at seeking new opportunities and advising on areas to grow, looking for new projects or skillsets to help push me on to the next rung of the ladder of my career. It's so important to have that support, guidance and understanding of what should come next.


How has Parexel supported you? Is there anything Parexel could have done, or do better?
I have always been supported by my mangers and peers to be myself, I have shared stories of my hobbies, and through lockdown had the support needed as a single gay parent. This support was key in making sure my children had what they needed, and I had the flexibility with work to manage everything.


Do you feel you can be your true self at Parexel?
I have been fortunate enough to be my true self, my sexuality has never been a hinderance or really brought up, it was always just "accepted". I am very open about being a gay man, so I have definitely been able to just be me.




What advice would you give to anybody who identifies as LGBTQ+ thinking of applying to work for Parexel?
Just be yourself, there are no barriers in place here its is a safe and welcoming environment.


Please feel free to talk about any other causes or initiatives you are passionate about.
I recently joined the UK DE&I committee, and working on the LGBTQ+ initiatives has already helped me get a better understanding of the work we do in these areas and hopefully help advise and make changes for the better for those community members working here at Parexel.


Tell me something most people don't know about you.
I guess people at work wouldn't know so much that I am a recording artist and write, produce and release my own pop music.
What do you enjoy when you're not at work?
Time with my children. I have two boys Drew 8 and Logan 5, so family time is super important. We love taking the dogs for longs walks to the beach, we love to swim and go to amusement parks. We have our first family trip to Florida next year now the kids will be tall enough to enjoy most of the rides.


Ben and his two sons.


What would you say is your untrainable superpower?
I would say my super optimism, I try to maintain a glass half full mentality 😊


What habit or behavior or belief have you recently acquired? Why is it now in your life?
I would say patience, lockdowns taught me to be more patient and enjoy the simpler things sometimes.


Tell me three beliefs that you think would change the world for the better?
I feel like a miss world contestant, world peace haha.


If you wrote a 'user manual' for how people should interact with you, what would be the most important point in the manual?
Be yourself and be open to change. We are all growing and changing constantly so enjoy the ride and enjoy the people in your life. You can learn something from everyone you meet.
©Photos by Ben DavidsonStitt
Do you want to work with Ben and his colleagues? Look for suitable Regulatory Affairs opportunities here.
Did you enjoy Ben's story? If so, share it with your networks via the below links.