Meet Cheri Jacobs & Tarryn Swartz: Project Specialists (South Africa)
"
The relationship that we have as sisters is synonymous with the culture of the Project Planning & Support (PPS) department, because everyone is eager to help, encourage, train, and empower others.

"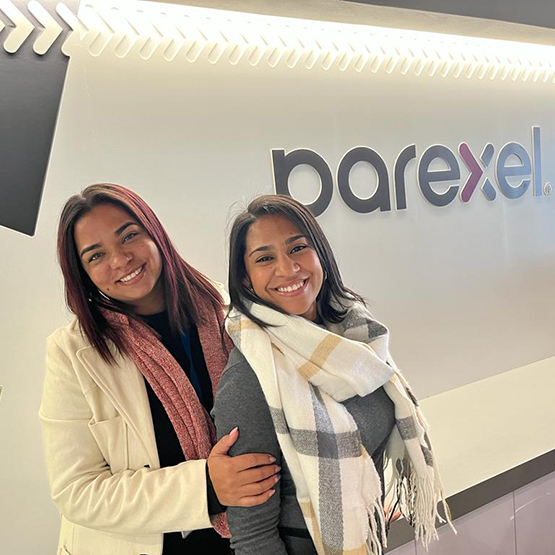 Cheri and Tarryn are sisters who both work as Project Specialists at Parexel in South Africa; they also both celebrated their 1-year anniversaries in the summer of 2022. Learn more about their lives, roles, and how they grew up to do the same job with very different personalities. Read about their motivations and challenges, career advice they got from their regional manager, and how Parexel's diversity, equity and inclusion is outstanding to them.
Please introduce yourselves and your roles at Parexel.
Hi everyone! Our names are Tarryn and Cheri - we are sisters working as Project Specialists located in the Bloemfontein, South Africa office and have both recently celebrated our 1 year anniversaries at Parexel!
We grew up in a small mining town where our father worked for De Beers Consolidated Mines in the Northern Cape Province of South Africa. Cheri is the youngest and Tarryn is the middle of three sisters.
We are only 1y9m apart and growing up people always mistook us for twins… It didn't help that our mother always dressed us alike either.
Although close in age we couldn't be further apart in personality. From a young age, Cheri has preferred rules and structure, while Tarryn has always taken risks and pushed boundaries. One similarity is that we are both competitive and loved participating in sports. Cheri was shy and mostly focused on academics, while Tarryn was more social and loved participating in Debate and Choir activities. These differences lead Cheri to persue an Academic path to achieve her Ph.D. in Biochemistry. On the other hand, Tarryn persued an Honours degree in Corporate and Marketing Communication.
Tarryn: I am married for 10 years with 3 kids and Cheri is the coolest aunt ever!
Cheri: I'm patiently waiting for Mr. Right (lol), so I spend most of my time spoiling my nieces, nephew and my fur-baby, Bailey.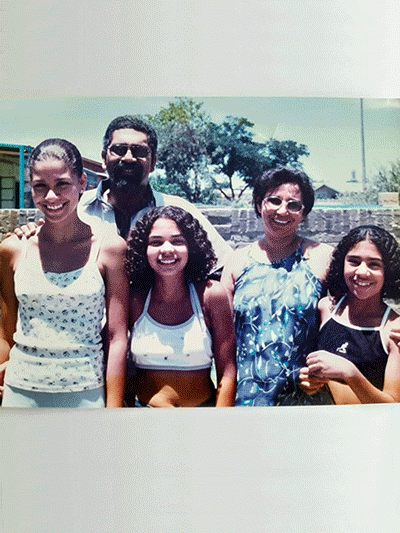 When did you join Parexel, and why did you choose Parexel?
Cheri joined Parexel in May and Tarryn in June 2021. It was like a dream come true for us. Cheri was entering the job market after completing her Doctorate degree while Tarryn started her early career in Higher Education ensured by nearly a decade in sales working as an Account Manager in different industries ranging from advertising to FMCG.

This was a new venture for us both. "I have a clinical background but no experience in the corporate environment," expresses Cheri. "On the other hand… I have experience in a corporate environment and venturing into the clinical world was a change in career for me," explains Tarryn.

Being able to support and complement each other has helped us both tremendously in our roles as Project Specialists. Celebrating a year at Parexel was an incredible milestone for both of us, and when you can share it with your sister/best friend it makes the occasion an especially momentous one.


Why did you become Project Specialists?
We know a few people who worked for Parexel, and they all expressed that Parexel was a wonderful company to work for. When the Project Specialist role was advertised, we grabbed the opportunity with both hands and we both agreed it is by far the best decision we have made.


What do Project Specialists do and what does a day in your life look like?
We both work on four studies, including a sister study! - Sisters working on sister studies lol. The job is challenging but exciting - you can't be afraid of change, as the only constant as a Project Specialist is "change". We think Project Specialists have the unofficial title of the 'Go to Person' as we provide cross-functional support to our project teams on project management tasks.
Days are never the same as a Project Specialist, we always try to have a bird's-eye view of our studies because we need to be able to anticipate the needs of our study team while proactively contributing to milestone achievements. Most days you hit the ground running and that is where the exciting part comes in, as you will never be bored. Our responsibilities range from customizing and updating core documents and managing systems to coordinating with the project leader to ensure operational excellence is maintained throughout the project lifecycle.


Why and how do you work With Heart™?

We agree that the patients are our main motivation for working With Heart™. In 2006, our eldest sister was diagnosed with Systemic Lupus Erythematosus (SLE) and sadly passed away in 2008. Back then, we didn't know a lot about clinical trials but working at Parexel has broadened our knowledge of how much clinical trials are needed to improve the lives of so many people suffering from various illnesses including SLE, which we are grateful that Parexel oversees clinical trials for SLE. Knowing that there are people who will receive some form of treatment for this dreadful illness is a definite personal motivation for us to make sure that we always adhere to the core values of Parexel: Patients First, Quality, Respect, Empowerment and Accountability.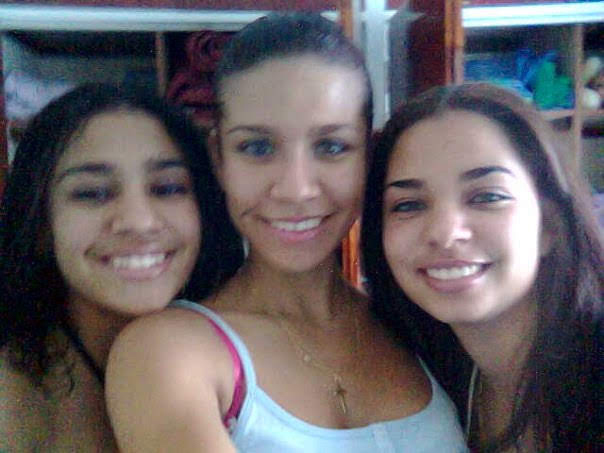 What traits and/or skills are needed to be successful in your roles?
Although we are sisters, our skillsets are quite opposite which is a testimony to Parexel's diverse and inclusive culture. Overall, some of the skills required to be successful as a PS are communication, proactivity, critical thinking and being team-orientated.

What is it about your positions that challenges you most?
Providing cross-functional support can be challenging at times because there is a fine line between project support and general support as your project team often believes you have all the answers. As much as we would like to support everyone on any topic, a PS's ability to perform miracles only goes so far.
What would you like people to know about your jobs or department?
We love the Project, Planning and Support (PPS) department because it can easily be described as family. The relationship that we have as sisters is synonymous with the culture of the PPS department, because everyone is eager to help, encourage, train, and empower others.

How would you describe what it's like to work at Parexel and what's it like working with your colleagues?
It's exciting working with international colleagues. Recently, PPS held a virtual world tour event which was very interesting. Experiencing a day in the life of a PS from different regions, learning about their country and culture. At the Bloemfontein office, we regularly have social gatherings on a Friday where our managers often spoil us with treats and games to promote a stress-free work environment.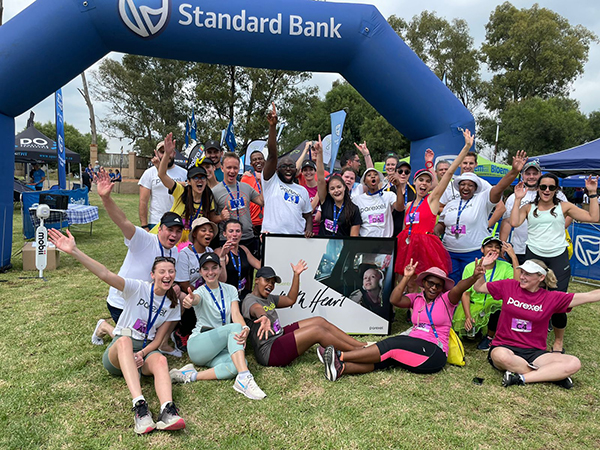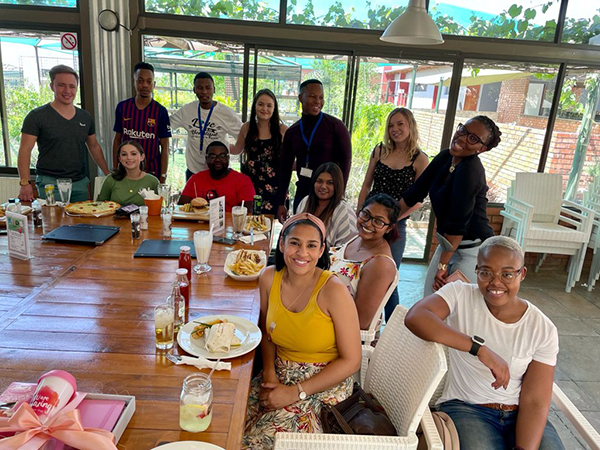 What is something you experienced at Parexel that you haven't experienced anywhere else?
That diversity, equity and inclusion is not just an idea that Parexel puts out there, but they actively strive to ensure their employees experience this on a day-to-day basis. A lot of companies claim this, but here it actually materializes.

What was the best piece of advice you've received in your career?
Our Regional manager Riaan Janse van Rensburg shared these 10 motivations with us:
"If you want to change the world."
1) Start the day with a task completed
2) Find someone to help you through life
3) Respect everyone
4) Life is not always fair, move forward
5) Don't be afraid to fail often
6) Take risks
7) Face down the bullies
8) Step up when times are toughest
9) Lift up the downtrodden
10) Never give up
Tarryn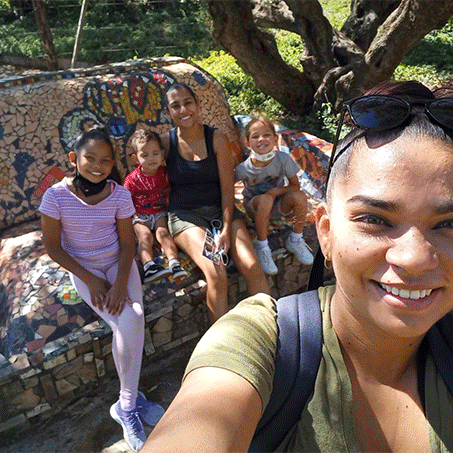 Tell me something most people don't know about you.
I have illegible handwriting, and where possible, will only fill in documents if I can type them out. If I can't type it out, I let my husband, do it 😊.
What do you enjoy when you're not at work?
I have 3 kids, so any extra time I have I spend it with them, whether it's going to the parks or socializing at a restaurant with a play area. Saturday nights are always movie nights with some take-out, popcorn and treats for my family.
If you wrote a 'user manual' for how people should interact with you, what would be the most important point in the manual?
I love a lot of detail, I need to visualize the picture in front of me. The title of my manual is: "…And then what happened next?"
Cheri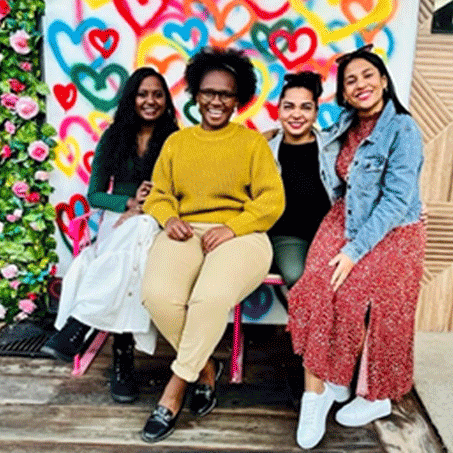 Tell me something most people don't know about you.
I typically don't like anyone to touch my bed cover after I made my bed (it should be seamless). But since Tarryn has little kids, I've learned it's not the end of the world if my bed cover is a little messy.
What do you enjoy when you're not at work?
Spending time with my family, going to restaurants/shopping with friends and playing with my dog. I recently started learning how to do watercolor painting, which I find quite relaxing.
If you wrote a 'user manual' for how people should interact with you, what would be the most important point in the manual?
I prefer things to be simple; the title of my manual would be: "get to the point".
Do you want to work with Cheri & Tarryn and her colleagues? Look for suitable Project Specialist opportunities here.
Did you enjoy Cheri & Tarryn's story? If so, share it with your networks via the below links.