Meet Neha Agarwal: Senior Biostatistician (India)
"If you are a part of the Parexel Biostatistics team you can never get bored! There is always more and more interesting work."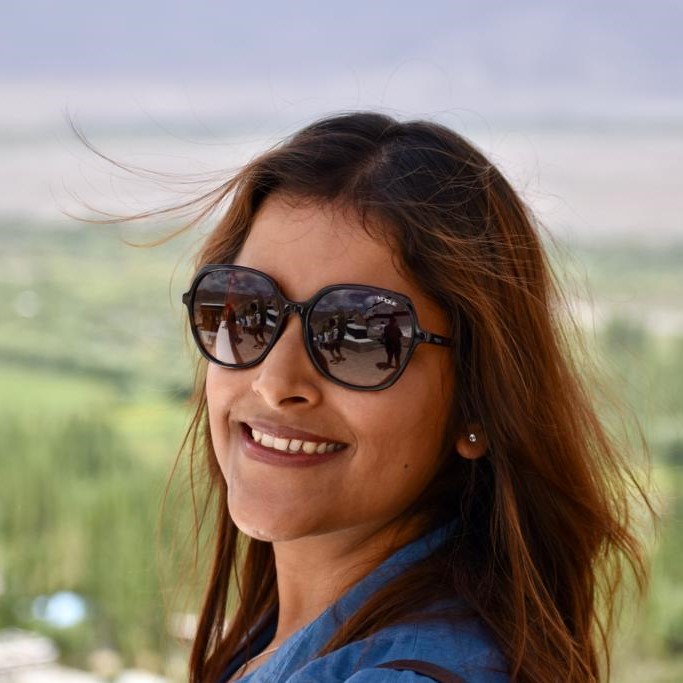 Neha Agarwal, Senior Biostatistician, shares with us how she is part of a fast-growing Biostatistics team in India, that works on a variety of projects which come under different phases, and a variety of therapeutic areas. Neha also talks about how Parexel gives flexibility to its employees in terms of working hours and time off that helps them maintain a healthy perfect work-life balance..
Please introduce yourself and your role at Parexel.
Hello there! I am Neha Agarwal, and I am based out of Bengaluru (India) and have been with Parexel for almost 2 years now. I joined back in December 2020 as a Biostatistician II and under great leadership and a short period of time, I took up the role of Senior Biostatistician. Prior to Parexel, I worked for 2.5 years with another CRO. I was born and brought up in Kanpur (India). As regards to my qualifications, I completed my graduation in Statistics (Hons.) from Ramjas College, Delhi University in the year 2015 and completed my Masters in Biostatistics and Demography from IIPS, Mumbai in 2018.

Can you tell me what a day in your job looks like? What are your core responsibilities?
I start off my day by checking my emails and replying to the ones that need my urgent attention. Then I check what my calendar for the day looks like which helps me plan my to-do list for the day. This routine helps me work in an organized manner.

I am a part of a fast-growing Biostatistics team in India where we are working on a variety of projects which come under different phases and a variety of therapeutic areas. As a Senior Biostatistician, I am leading various projects as the Biostatistics Lead where I am responsible for handling the end-to-end statistical activities of the project. As a functional lead, I get to interact directly with clients and other stakeholders involved in the project. This role along with improving my technical skills also helps me acquire and enhance my leadership and project management skills.

When did you join Parexel, and why did you choose Parexel above our competitors?
I joined Parexel in December 2020 and I have no regrets! As a fresher, I didn't have many choices when I joined my first company but after 2.5 years, I was looking for better opportunities in terms of both personal and professional growth. This is when I got lucky to be interviewed by Parexel senior management who explained the wonderful work Parexel has been doing so far and its further vision as well. Ahh! I can't forget that day when I realized that "yes" this is what I have been looking for! After that, my interview process had been so smooth and I joined this amazing Biostatistics team in no time.


What traits and/or skills are needed to be successful in your role?
A good understanding of the current clinical trial industry, guidelines, and processes, statistical knowledge, good communication skills, leadership skills, ability to collaborate across teams, confidence, patience, flexibility, decision making, proactiveness, and accountability is all you need to be a successful Biostatistician.

What would you like people to know about your job or department?
If you are a part of Parexel Biostatistics team you can never get bored! There is always more and more interesting work on your plate. Every day there are new challenges and everyone in the team ensures they do their best at work. You can expect your efforts to be always acknowledged by senior management, which is very motivating and exciting. Parexel gives flexibility to their employees in terms of working hours and time off that helps you maintain a healthy perfect work-life balance. I have always felt that Parexel has been providing me with a very comfortable working environment and I feel lucky to be part of the Parexel family!

What is it about the position that challenges you most?
With more experience, you are expected to be aware of changes in the industry and constantly learn new techniques or methodologies. As challenging as this can be, learning and growing is always key to being successful in your next project!

What excites you most about the work you do?
Honestly, when I started pursuing my career in statistics during graduation I never thought I will be able to save patient lives through statistics. I was not aware of the clinical trial industry, and this field of work was much less known to me, with very few colleges offering higher education in biostatistics. Today the difference I can make by analyzing patients' data and saving lives is very satisfying. I am very happy with what I am doing 😊

How would you describe what it's like working with your colleagues?
Through different projects, I have been getting the chance to work with colleagues across the globe, and interacting with them is always full of learning whether professional or personal.

How has Parexel supported your career development?
I really appreciate how Parexel values your skills, hard work, capabilities, and knowledge and does not get driven by things like years of experience. I feel I joined the right company at the right stage of my career which has made a huge contribution towards where I stand today and I see myself moving closer towards my goals.

What do you enjoy when you're not at work?
I cannot sit and relax in my free time so if it's a few hours of free time I try some cooking or cleaning/organizing my things or connecting with my family/friends. I have recently also started gardening, the sight of my lovely plants on my balcony is very soothing. If I have a few days, I definitely plan to explore new places with my partner.



Neha and her balcony garden.

What is your untrainable superpower?
This is one of the things most people get irritated with, but I am always on top of my things and do multiple follow-ups until things get done. Basically, in my role, where I have dependencies on other stakeholders, I know how to get things done on time, and this certainly helps to avoid any delays.

What habit or behavior or belief have you recently acquired? Why is it now in your life?
I have started doing workouts recently and paying more attention to healthy eating. With growing age and responsibilities, we need to take good care of our physical as well as mental health, especially after the pandemic and virtual way of working, where we have moved more towards a sedentary lifestyle.

Do you want to work with Neha and her colleagues? Look for available Biostatistics opportunities here.

Did you enjoy Neha's story? If so, share it with your networks via the below links.