Meet Swarnalatha Madupu: Principal Statistical Programmer FSP (India)
"As a statistical programmer whatever analysis we do can directly impact the patient. This motivates me to work to the best of my ability. Being aware of this influence on a patient's life gives me great job satisfaction."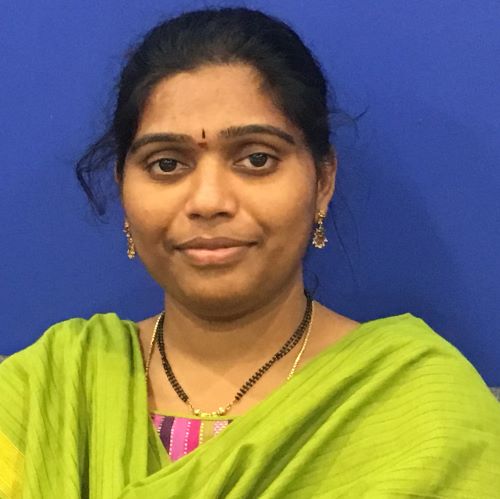 Swarnalatha Madupu, Senior Statistical Programmer, shares how she started at Parexel in 2018 and works within the FSP team. Swarnalath shares how career stability and the opportunities for career growth, as well as the empowerment of female employees, motivated her to join Parexel.
Please introduce yourself and your role at Parexel.
Hello, I am Swarnalatha Madupu, I have over 14 years of experience in the pharma industry as a Statistical Programmer. I studied for my master's degree in Statistics from Osmania University, Hyderabad in 2006. I then started my career as a SAS Programmer in SRISTEK PVT LTD in 2006 and worked there for 6 years. Later, I moved to NOVARTIS Healthcare in 2013 and worked there as a Senior Statistical programmer for 5 years. I joined Parexel as a Principal Statistical Programmer in 2018 and I now support the Functional Service Provider (FSP) team and work directly with clients.


How does a day in your job look like? What are your core responsibilities?
My ideal workday would be one where I'm able to satisfy our clients by delivering the best value and high-quality service. I interact with them and ensure they had a pleasant experience to meet the timelines which they expect with high quality. Another aspect that would make my workday is being more productive than I had been before. With time and practice, I know I can do my job faster and more efficiently.


As a Principal Statistical Programmer my core responsibilities and include, but are not limited to:
- Coordinating project start-up activities, and the creation of global programs (e.g. setup.sas, formats.sas, etc.), tracking spreadsheets, and all required and associated documentation.
- Developing mapping specifications for data exports in accordance with applicable standards.
- Assisting in the production and quality control (QC) of analysis plans, produce and QC TLF mock-shells, derived dataset specifications, programming specifications, and other process supporting documents.
- Using efficient programming techniques to produce and/or quality controlled derived datasets tables, figures, and data listings.
- Ensuring quality control on all process and technical activities related to a derived dataset, table, listing, and figure programming in accordance with corporate quality standards, WSOPs/Guidelines, ICH-GCP, and/or other international regulatory requirements are performed.
- Leading, supervising and/or creating, implementing, and executing import and export programs, in either standard format, client-specific format, or CDISC compliant format depending on the nature of the request.
- Consulting with sponsors on technical/regulatory issues.
- Mentoring and training other members of the department.


Why did you choose Parexel above our competitors?
I had heard from friends and colleagues about the Parexel work environment, the job stability, and the opportunities for career growth for employees. I have also been impressed with the flexibility and empowerment for female employees, and this really did motivate me to join Parexel.


Tell us a little bit about what you do every day. What are your core responsibilities?
As I work for Functional Service Provider (FSP) business unit, I adhere to the SOPs of the Client; doing so is of utmost importance. I serve as a key member of my project team by attending team meetings and, working with Study Leads and Project Leads, regular communication is incredibly important for successful team working. I am instrumental in the development/QC of assigned datasets and TLGs, which also includes specification document creation, shell document preparation, batch runs, and upload of files into a specified path.
As part of my day-to-day role, I attend regular study-related meetings, inform others on the status of the work, and provide views and discuss priorities when required. I act as a co-lead to coordinate, supervise and lead a team member in study lead absence or on study lead request.
What traits and/or skills needed to be a successful Statistical Programmer?
A Statistical Programmer should have logical thinking, always be ready to face the issues, and be curious to learn and implement smart and efficient ways to solve issues. You should definitely possess the ability to self-learn and be a quick learner too. As a Programmer, you should have good communication skills and always be willing to demonstrate adaptability when working with new technologies.
What would you like people to know about your job or department?
As we are working for the FSP team, we have a specific client to support rather than working for multiple clients. I am happy to work for one specific client and adhere to their SOPs, which makes our day-to-day work life straightforward. Regarding the job, my work is more towards integrity where I deal with sensitive data which leads to generating a new drug into the market and could help to save human lives. Knowing we are playing such a large part in getting a new drug to market and benefitting society is very rewarding.
How would you describe what it's like to work at Parexel?
There is great flexibility working at Parexel. My management is always approachable, responds in a timely manner, and acknowledges my views when in discussions; this is important to me.
What excites you most about the work you do?
I'm interested in this job as a Statistical Programmer because I'm extremely interested in, and skilled at, learning and excelling at new technologies like R.
How would you describe what it's like working with your colleagues?
Most of the time it is a complementing culture/environment where we share what we have learned, our expertise, and our views in regular and formal meetings. It's definitely a collection of minds.
Can you share with us an example of some of the work that you do, where you have gained a real sense of job satisfaction?
As a Statistical Programmer, whatever analysis we do potentially impacts patient life; this really motivates me to work hard better and this gives me great work satisfaction.
How has Parexel supported your career development?
Challenging work and training in new technology at Parexel, helps me to be in line with the changing trends.
What do you enjoy when you're not at work?
In my leisure time, I really like to cook and try out new recipes with my kids.
What is your untrainable superpower?
Keep calm and listen to other discussions/arguments and consider only the points which help me to grow. I will respond wherever required.
What habit or behavior or belief have you recently acquired? Why is it now in your life?
During the pandemic, I started practicing Yoga to keep myself energetic throughout the day. Also, I started organic terrace farming to add physical activity to my daily routine.
Tell me three believes that you think would change the world for the better?
One should be responsible/accountable for everything we do.
Understand and follow the rules defined for that region.
Live and let live.