Meet Tina Huang: Project Finance Excellence Manager
"The team here is hardworking, ambitious, and really go the extra step to get what needs to be done, done."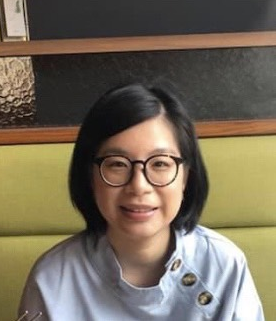 Tina Huang, Project Finance Excellence Manager, provides information about her role, the challenges she faces in her position, and her career development at Parexel.
Please introduce yourself and your role at Parexel.
I am Tina Huang, I have been with Parexel for six and a half years. I am a Manager in the Project Finance Excellence Group located in the Taipei office.


Can you tell me what a day in your job looks like? What are your core responsibilities?
I manage a team of 5 Project Financial Analysts working on mainly Enterprise projects. What I do on a daily basis changes depending on where we are in a month. One of the Financial Analysts' core responsibilities is monthly revenue recognition and forecasting. During that period of time I will work with my team to ensure revenue is properly recognized on a project level, all the necessary controls and checks are completed and any variance anomalies are analyzed and explained. Project revenue is key, as these numbers are reported each month to upper management and compared to our forecasted targets.

During other times in the month I will support my team and help them deal with any issues on projects (i.e. sponsor requests, invoicing errors, project margin maintenance etc.)

As a people manager, another key part of my role is to help my team members gain experiences and develop skills that further advance their careers.


When did you join Parexel, and why did you choose Parexel above our competitors?
I joined Parexel in mid-2015. I previously worked in Public Accounting in the US and returned to Taiwan after 10 years in the US. I did not know much about the CRO or Pharma Industry but I had a family member already working in Parexel and she recommended Parexel to me and thought it would be a good fit, since I was looking for a company that had international presence and a good work culture.


What traits and/or skills needed to be successful in your role?
Being a problem solver, analytical thinker and good communicator are key to success as a manager of a project financial analyst team.


What is it about your position that challenges you most?
Making sure I optimize the opportunities available for my team members to help them develop their careers in the direction they would like to go. Whether it is finding new challenging projects or initiatives for them to work on or helping them get the career advancement they are working for.


How would you describe what it's like to work at Parexel?
Parexel is a great place to work. There is a culture of respect and openness. The people here is what makes Parexel a great place to work. I really enjoy collaborating with my team members in project finance, as well as the project leaders that I have had a chance to partner with.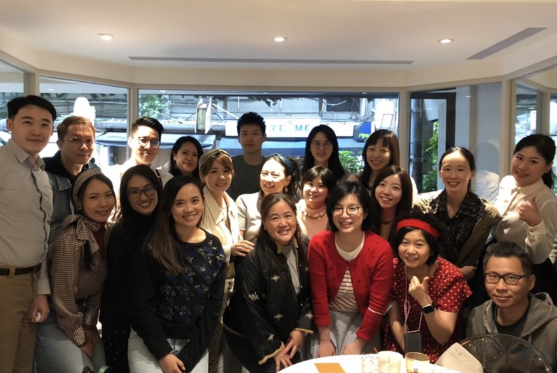 How would you describe what it's like working with your colleagues?
I really enjoy working with the project finance team here in the Taipei office; it's one of the main reasons I've stayed at Parexel for over 6 years. The team is hardworking, ambitious, and really go the extra step to get what needs to be done, done. Additionally, the team is like a family, we have fun together and help each other out, so the culture is quite special.
Can you share with us an example of some of the work that you do, where you have gained a real sense of job satisfaction?
As a member of the finance team, I sometimes get the opportunity to provide trainings to colleagues on other departments. One of the trainings I recently facilitated was the Business Acumen training for Project Leaders. It was great to engage with non-finance colleagues and work together to help Parexel achieve its financial goals. I was very encouraged by the level of interest and commitment of the participants to increasing their financial knowledge.


How has Parexel supported your career development?
I have had multiple roles and opportunities at Parexel. I started at Parexel as a Finance Business Partner (now known as Financial Analyst). After about 2.5 years, I volunteered to be one of the APAC project finance representatives for the Order to Cash initiative. The goal was to assist with the implementation and adoption of a new revenue recognition methodology at Parexel. Shortly after that, I officially joined the O2C team as a Change Champion and became a trainer and SME for the program. I had the opportunity to travel to the Billerica, Massachusetts office twice as part of the O2C team; which was a unique opportunity to meet follow O2C team members. After the new revenue recognition program was fully adopted and had been implemented for around 2 years, I had the opportunity to further develop my career and rejoin the Project Finance team as a Finance Manager. I've had many opportunities to work on various initiatives and programs that helped develop and expand my knowledge and experiences. This advanced my career and skillset, both horizontally and vertically.


What do you enjoy when you're not at work?
When I have the time, I enjoy cooking, experimenting with new recipes and baking as well.


What habit or behavior or belief have you recently acquired? Why is it now in your life?
In these difficult pandemic times, in order to keep my sanity, I have been more open to changes, disruptions and living one day at a time, solving one issue at a time.
Do you want to work with Tina and her colleagues? Look for available Finance opportunities here.
Did you enjoy Tina's story? If so, share it with your networks via the below links.
©Photos by Tina Huang