Meet Grishma Kanchan: Senior Medical Writer (India)
"After a 2-year hiatus, Parexel believed in me and helped me believe in myself. Over the years, I was given numerous opportunities to show myself and the company how capable I am! But the story doesn't end there..."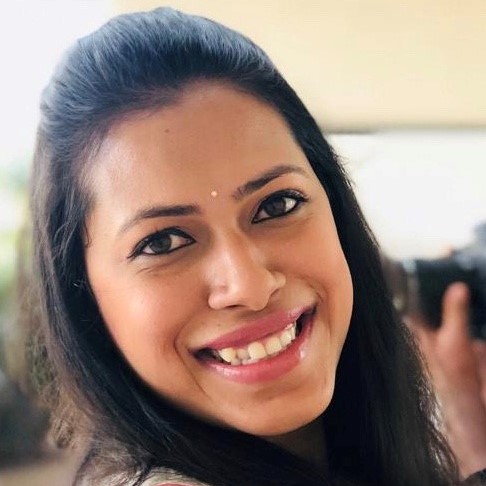 Meet Grishma! Grishma shares her personal and moving story about returning to work after a career break, and how Parexel has supported her through becoming a working mother and developing her career, and being the best version of herself in the workplace. Grishma re-excelled at Parexel!
Can you introduce yourself to us?
Hi I'm Grishma Kanchan - Senior Medical Writer, Medical Writing Services


When did you start your career and how did you join Parexel?
I started my career in Medical Writing in the year 2011, but a few years later, when I got married, life had other plans for me, and I had to take a break. One year turned into 2 and I found myself at rock bottom, with little and almost negligible experience in the industry. I would scour the internet for hours looking for any place that would offer me a job, but each time I hit a dead end. Depression crept in and all faith in myself began fading away. Back then, medical writing was still a relatively unheard-of field and the only one I had experience in, so when I saw a posting for a Medical Writing Training Program in Parexel, I hit the apply button, not knowing what to expect. To my disbelief, a few hours later, I received a call from Parexel HR; I was stunned. I couldn't believe that something had actually panned out.


Can you tell me what the interview process was like?
I found myself a week later in Parexel's swanky new office all decked up in Christmas joy; the excitement and nervousness were real. A couple of rounds of interviews later, I was seated with the Medical Writing Services (MWS) India Managers who immediately put me at ease. Through their questions and their encouragement, my self-doubt began evaporating and I felt the warmth of self-confidence returning. I walked out of the interview not expecting anything but had gained a little bit of my confidence back.


When did you find out that you were offered the job?
A week later, just in time to ring in the new year, I was hired! Not as a trainee, which was the role I had applied for, but as a Medical Writer I. After a 2-year hiatus! Parexel saved me and helped me pull myself out of the darkness.


How has Parexel helped you?
By believing in me, Parexel helped me believe in myself, and over the years, gave me numerous opportunities to show myself and to the company how capable I was! But the story doesn't end there. A few years into my role at Parexel, I found out I was pregnant. And like every first-time mother, I wasn't sure if I would be able to handle being a mother and a medical writer. When I voiced my concerns to the team, MWS management ensured that I felt heard and understood, and once again, showed that they truly care.


Did the MWS do anything in particular to support your needs?
I was offered flexibility in working timings and hours, and the option of being home-based, so I never felt like I missed out on seeing my child growing up. And when I felt overwhelmed with motherhood and work once again, the team offered me a role where I could plan my time as per my needs. At every curveball life threw at me, the MWS team stood by me like a rock. They held my hand and ensured I continued to stay in the workforce. Parexel MWS is not just a workplace, it is my home. A place where I feel heard, appreciated, recognized, encouraged, and confident. Parexel MWS didn't just offer me an opportunity to start over but guided me and strengthened my focus on all that I ever wanted to achieve!


How long have you been with Parexel now?
Almost 6 years later, I am grateful! Not just for being hired after my break, but for all the opportunities I have been given to grow, all the support I have been given to stay, and for the constant encouragement and belief I receive from this team.
Thank you Grishma for sharing your story and journey at Parexel.

Do you want to work with Grishma and her colleagues? Look for suitable Medical Writing opportunities here.
Did you enjoy Grishma's story? If so, share it with your networks via the below links.