Meet Catherine Wilson: Associate Project Director (UK)
"An informed team is an empowered team that unites in overcoming challenges and sharing successes."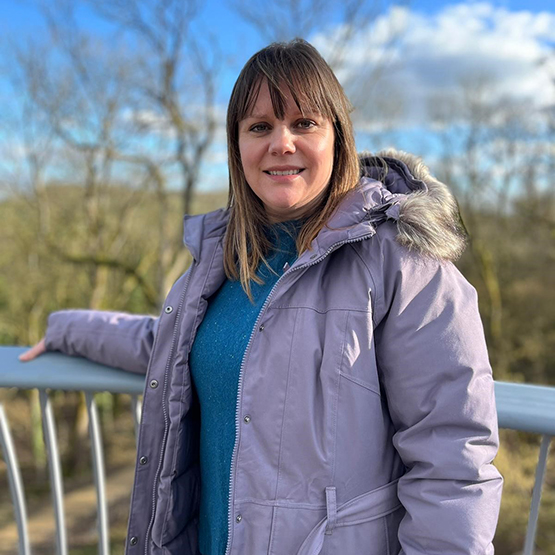 Catherine is passionate about the people she works with, and the communication needed for successful teamwork. Showing a project team how their work fits into the bigger picture, sharing knowledge and celebrating accomplishments. As well as reflecting on the patients that are behind the numbers of her project deliverables. How this hits the perfect balance for Catherine to enjoy her work? It's the balance between science and people! Explore her career advice, newly established behaviors, and what she enjoys outside of work.
What part of your Associate Project Director role are you most passionate about?
It's the people. I really enjoy having the opportunity to work with a variety of people; to share knowledge and ideas and to celebrate accomplishments together. With each project, I have an opportunity to reconnect with colleagues and build new relationships within Parexel and the sponsor teams.

What skills are needed to be successful within your team?
Good solid clear communication is critical to a successful team. Allowing a project team to know how their work fits into the bigger picture and what the interdependencies are, gives a team insight into understanding how the individual's work contributes to the overall task at hand. An informed team is an empowered team that unites in overcoming challenges and sharing successes.

What have you learned from overcoming a challenge?
At times it can be challenging to hear conflicting points of view, but suggestions and ideas from several contributors lead to creative discussions around strategy and decision-making. I learned it's crucial to find out what is important to each of the stakeholders; what is driving their suggestion and how it affects the project plan. Understanding these viewpoints support progress toward a mutually agreeable outcome.

What advice do you have regarding career growth?
Nobody knows what you want if you do not tell them. Let people know what you are interested in, say what opportunities you want to take up, and make suggestions for a new initiative. Once you have opened a conversation the support and advice are out there. My line managers have helped me identify opportunities to gain the experience I was looking for and besides that, there is a great source of training available.
How do you value Parexel keeping the patient at the heart of everything we do?
I value Parexel's energy in keeping the patient at the heart, it provides an overall purpose to why we do this work each day. In our work, the patient is a number in a report, a code on a spreadsheet, and those numbers add up towards a project deliverable. But our projects are much more than that and it is important to reflect and realize that we are helping patients live better lives.

Catherine at the Parexel office in Uxbridge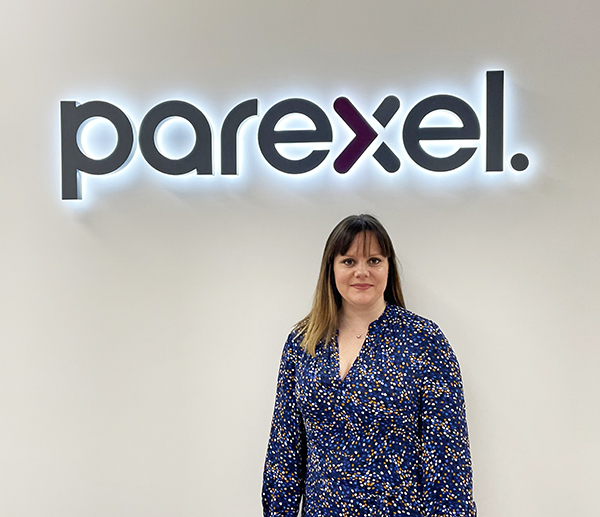 Why did you choose the Clinical Research industry?
For me, Clinical Research is the right balance of science and people. I find the medical and scientific aspects of what we do interesting and educational. Combining that with the various teams we connect with from sponsors to site staff, to regulatory agencies provides a thoroughly interesting, dynamic, and engaging environment at work that I really enjoy.

Are there any habits, behaviors, or beliefs you find to be helpful in your everyday personal and/or work activities?
I have learned about myself that I am better when given a day to think things through. This can be at work or personally, but often I will think of something additional that did not come to me immediately which lets me see things in a whole new light.

What do you enjoy outside of work?
Outside of work, I enjoy the countryside. I live and work from home in a rural area where I can walk for miles without seeing many people and enjoy the lush green surroundings in my little pocket of the UK. I also enjoy heading to the theatre with my husband and children to see various musicals.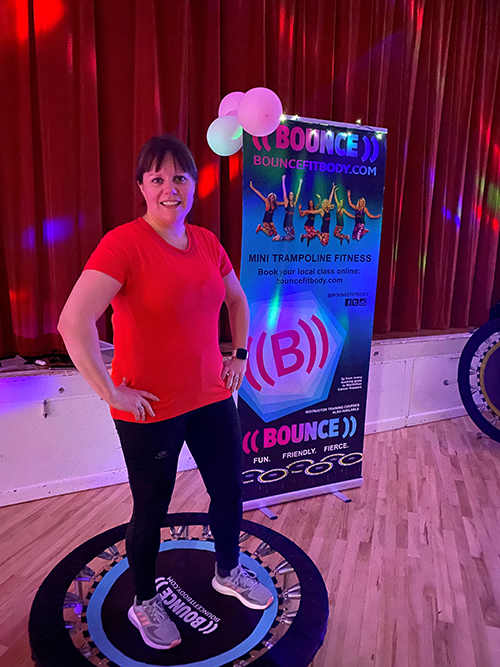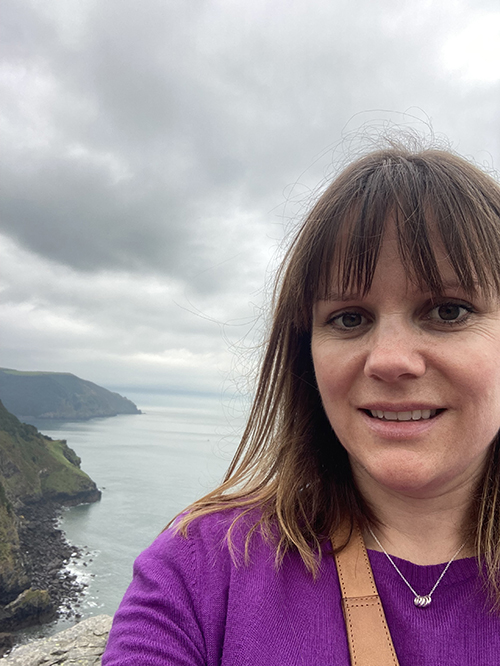 Catherine doing an exercise class on mini trampolines and whilst walking at the coast.


Do you want to work with Catherine? Look for suitable Project Leadership positions here.
Also, if you do enjoy their story, share it with your networks via the below links.