Meet Stephanie Sheesley: Director, Regulatory Affairs (USA)
"I love medical devices because no two devices are the same and the regulations aren't as black and white as for, say, prescriptive drugs. This allows me to creatively devise a regulatory strategy that meets FDA's requirements to promote the most efficient path to market for our clients and their patients. "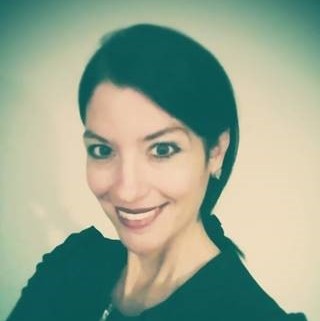 Stephanie Sheesley works as a Director of Regulatory Affairs leading a team of regulatory professionals for both pharma and device clients as well as provides regulatory consulting for a variety of medical device clients. In this interview, Stephanie talks about her role, the projects she works on, and her passion for helping clients address unmet medical needs, such as spinal muscular atrophy and hearing loss. She also shares her thoughts on leadership and the importance of putting patients at the heart of everything they do, which is a key part of Parexel's brand promise, "We Care."
Please introduce yourself and your role at Parexel.
My name is Stephanie Sheesley and I'm a Director of Regulatory Affairs based in south-central Pennsylvania. I support a team of 30 talented regulatory professionals and as a medical device SME, I also have the privilege of providing regulatory consulting for a variety of medical device clients.


What does a day in your job look like? What are your core responsibilities?
Every day is different and I love it! A typical day consists of 1:1 meetings with staff, Leadership Team meetings, coordinating with our Global Resourcing Team to identify staff for new assignments, mentoring staff, and providing support to my medical device clients via meetings, submission support, or regulatory strategy. I also engage in new business development opportunities, which is rewarding when we win the work!


When did you join Parexel, and why did you choose Parexel?
After nearly 14 years in a regulated industry, I joined Parexel in 2015 as a Manager of Regulatory Affairs with the vision of transitioning into the world of consulting to not only understand the business acumen, but to also gain exposure to a variety of medical devices and pharma projects and to be there to help clients at their time of need. Every client is important, and every project is near and dear to their heart…so I enjoy being a part of their journey and being that reassuring voice that everything will work out. Parexel has such a vast pool of SMEs that we are literally a one-stop shop for clients.


What would you like people to know about your job or department?
In our Regulatory Consulting team, we consist of a group of experienced, congenial regulatory professionals who are willing to help not only our clients but go above and beyond at helping each other. Even though our teams are entirely remote, we have been able to utilize both technology and geographical opportunities to build interpersonal relationships.


What do you like most about the work you do in medical devices?
I love medical devices because no two devices are the same and the regulations aren't as black and white as say, for prescriptive drugs. I'm also highly technical and very analytical, so it was a perfect fit for me as I can creatively devise a regulatory strategy that meets the FDA's requirements to promote the most efficient path to market for our clients and their patients.
Internally I provide regulatory fundamentals training for medical devices to organically grow our expertise in this area as well as serve as the Executive Sponsor for the Medical Device Community of Interest where we present medical device topics every quarter across the entire organization.


Is there a project that had an impact on you?
I worked on a project focused on spinal muscular atrophy (SMA), a genetic disease that affects a very small patient population. This disease is present at birth and can vary in severity, but it is most common among Amish and Mennonite communities.

As part of my project, I was both enamored and honored to learn more about the delivery device that was being used off-label to treat SMA patients in the Amish community, a population that is prolific in my hometown and one that am happy to support. Surprisingly, the Amish were receptive to this new medical device as a potential treatment option for SMA that was less invasive than more traditional treatments. I was proud to contribute to this effort as I understand there is still no device available on the market for this specific use and route of administration, so it remains an unmet need.


How do you keep the patient at the heart of everything you do?


I am enthusiastic about projects that address unmet patient needs. To give an example, I worked on a project that addresses an unmet need in treating hearing loss patients. The program involved an unapproved drug delivery system that has a proposed indication to treat hearing loss in children, which is remarkable. The client was granted an IND approval, for which clinical studies are currently in progress. If approved, this drug delivery system could be a game-changer for people with all forms of hearing loss, not just those with adult-onset or sudden hearing loss. Many of us know someone who has experienced hearing loss, so it can be a personal issue as well. At Parexel, we hire people who love what they do, because it shows how much they love who they do it for.
What does the Parexel brand promise "We Care" mean to you?
I remember when Parexel rolled out the new brand promise of "We Care" and thought what a daring move that was... to uphold that commitment as a company will not only invite scrutiny but will keep everyone honest. So, with the unexpected global challenges of the last few years, I've been both impressed and proud of how Parexel continues to keep the staff and our clients, and their patients at the heart of key decisions.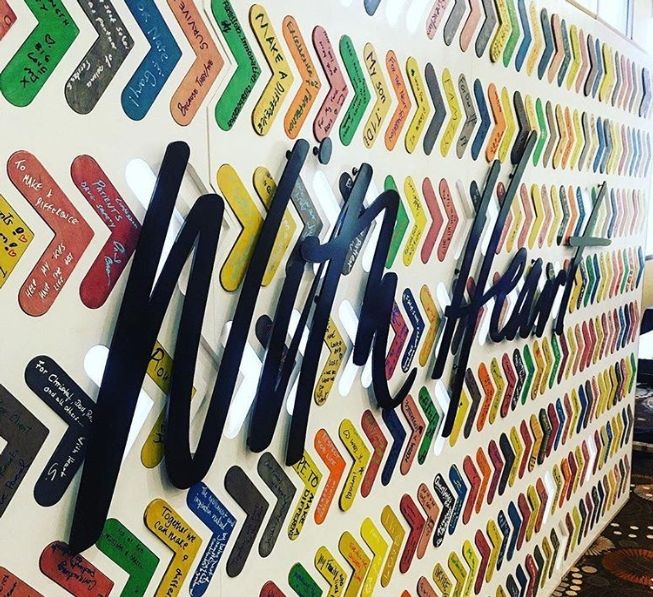 What makes a great leader in your opinion and how do you implement these into your leadership?
I personally do not believe in superlatives with respect to leaders. In my opinion, you are either a leader or you are a supporter - both of which are important and necessary. Leaders are servants – they lead by example, not by direction, and put others' interests ahead of their own. They are the voice of those they serve and are pioneers in exploring areas that will offer greater prosperity for their constituents. They humbly embrace leadership as a coveted responsibility knowing at times that the journey may not be easy, but the outcome will be beneficial to all. Leaders are willing to fall on the proverbial sword for others and not themselves.


Tell me something most people don't know about you.
Most people do not know that my career goal was to become a veterinarian and during my junior and senior years of undergraduate college, I was interviewed and wait-listed both times for the University of Pennsylvania's Veterinary School in Philadelphia. After having spent several years working for a local veterinary practice, I realized that my interest was more research-driven and, hence my professional path led me to where I am now…supporting human patients. First I was in research and development, then I moved into quality for over-the-counter drugs and from there on I got bitten by the regulatory bug!

While I currently focus on human health,

I still have a passion for animal health and behavior and often field informal questions from family and friends…especially when it comes to training German Shepherds.
What is your untrainable superpower?
This is a fun question! I can only answer this question based on feedback from others which over the course of my life, I've been told that I am very intuitive. It can be both a blessing and a curse but has definitely helped me dodge a few awkward situations.


What do you enjoy when you're not at work?
When not at work, I enjoy spending time with my husband, two children, and my very large German Shepherd. I especially love to get away to Cape May, New Jersey, and to our cottage in northern Pennsylvania. I also play the drums (rock music), practice yoga, workout on my Airdyne bike, write poetry, landscape/home decor, cook, read, dance, go antiquing, enjoy motorcycle rides on our Harley Davidson, and spend time at the nostalgia superstock raceways where we showcase our two vintage cars.